Climate change is an issue that needs to be addressed now.
Global greenhouse gas emissions need to start declining now to reach the 2°C goals to avoid the worst effects of climate change.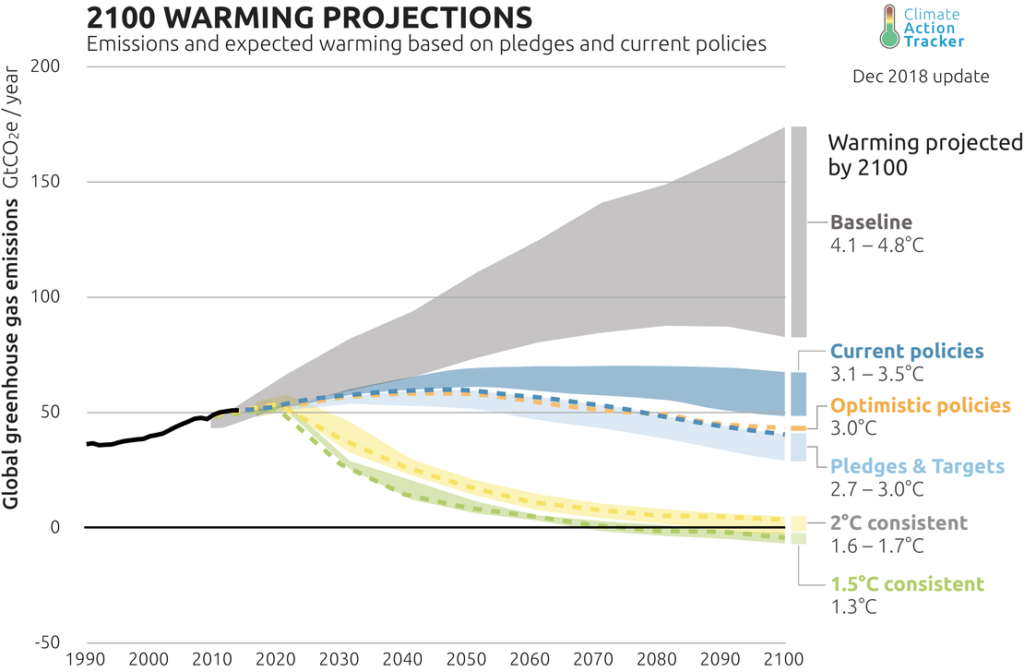 195 of 196 state parties signed the 2015 Paris Agreement with the aim of "Holding the increase in the global average temperature to well below 2°C above pre-industrial levels and to pursue efforts to limit the temperature increase to 1.5°C above pre-industrial levels, recognizing that this would significantly reduce the risks and impacts of climate change" [1].
Although communication of climate science has been able to refute falsehoods used by denialists, a new group of "climate delayers" is trying to forestall regulation by downplaying the urgency of climate change and role of regulation.
The Cato Institute, a well-funded think tank with a history of climate change misinformation, claims that there is "ample time" to develop technologies necessary for emissions reduction.
Climate delayers may make similar claims to stall progress on climate change in order to maintain their (or rather their anonymous funders') profits. For example, the Cato Institute was founded in part by Charles Koch, whose wealth largely originated from oil refining and chemicals.