Having just returned from two weeks in West Virginia working on an economic development project in Appalachian downtowns, I was interested to look at opioid death (easier than use) statistics by county. However before getting into the data, it's worth taking a look at one generalized take of regional differences in the state.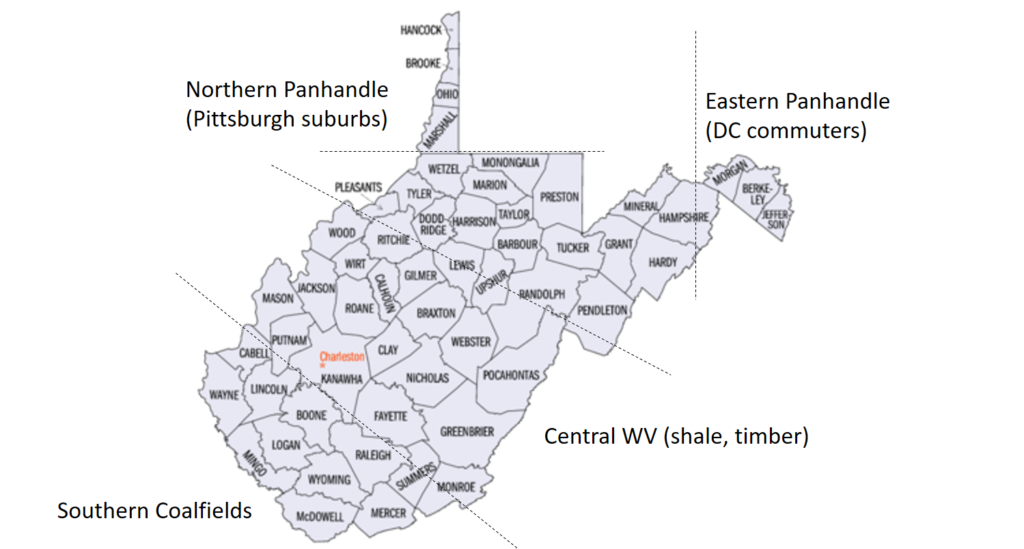 With these regions in mind, opioid death rates are particularly stark.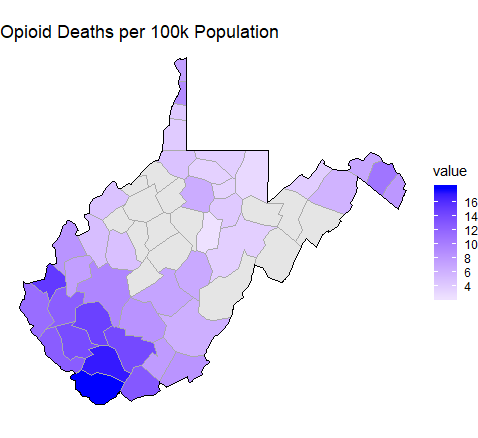 This "Southern Coalfields" region clearly shows a significant opioid problem, and is moreover economically depressed (as seen below). Opinions among community leaders in the state differ on how government and community institutions can and should address the problems in southern West Virginia.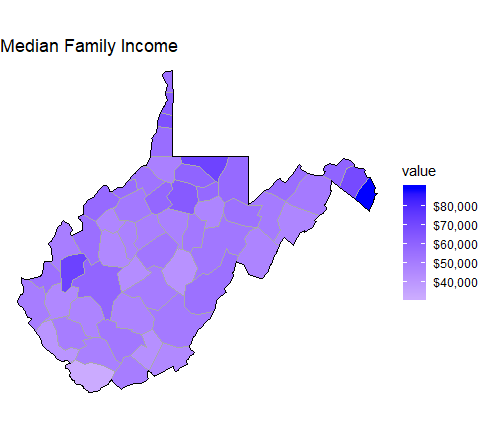 From its history as a leading coal mining state, West Virginia is struggling to re-invent itself as an outdoor tourism hub and an exporter of timber and natural gas. However to support this redevelopment effort, West Virginia needs a healthy workforce. How federal, state, and local institutions respond to maps like the above will define whether West Virginia can successfully navigate a post-coal economy.