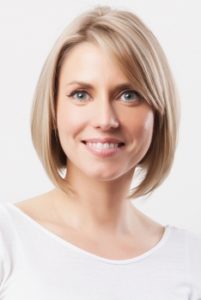 As Visiting Assistant Professor at the Media Lab / Social Machines, Dimitra studies the diffusion of "fake scientific news" in social networks. Drawing links between pseudoscience, populism and health literacy, she focuses on the anti-vaccination movement to provide a key venue wherein mis- and dis-information can be studied.
Dimitra is an Assistant Professor of Journalism at the Aristotle University of Thessaloniki in Greece and has over 10 years of teaching experience. Her current research interests lie at the intersection of social media, journalism, and society.Alongside her academic appointments, she has worked as consultant in PR and communications.
She has been recently granted a Marie Curie Global Fellowship from the European Commission which is awarded to the most promising researchers from the European Union. Under this fellowship, she will pursue her research for two years at MIT and for one year at the University of Zurich, Switzerland. With her current project, Dimitra aspires to enhance the efficiency of science communication professionals and science journalists and provide insights that will empower public health policy makers to introduce fake-proof health literacy initiatives.
She is a self-taught avid knitter and a mum of two – 4 year old Eva and 9 month old Aris.